Regain Health and Function with Restorative Dentistry
Dental Implants
A dental implant is a titanium post that is surgically embedded in the jawbone that acts as an artificial root following tooth loss. The implant is then attached to a dental crown, bridge, or denture to replace the entire structure of the tooth and restore functionality to your smile. Dr. Mohamed Saccoh uses a 3-D cone beam scanner to aid in the planning of your case and ensure that your implants are placed in an optimal location.
Learn More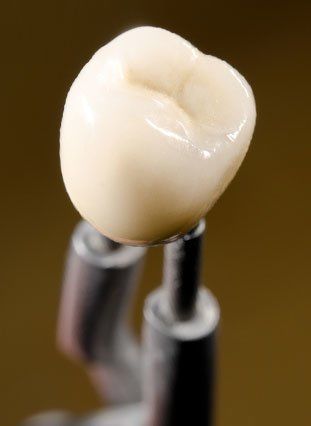 Bridges & Crowns
Dental crowns and bridges can be used to repair or replace severely damaged or missing teeth. Both types of restorations are custom-designed to blend seamlessly with the rest of your smile. Crowns can be designed to fit over a damaged tooth, or to replace a missing tooth by attaching to a dental implant. A bridge consists of one or more prosthetic teeth that are attached by crowns on either side or secured by dental implants. Dr. Saccoh can use CEREC® technology to create beautiful ceramic restorations in our office during your visit.

Learn More

Dentures
When a patient is missing all of their upper or lower teeth due to damage, disease, or severe decay, dentures can restore their ability to eat and speak. Dentures can replace one or both arches of teeth, and can be made from beautiful, natural-looking materials for an aesthetic appearance. Dr. Saccoh also offers implant-supported dentures, which provide unparalleled comfort and stability.

Learn More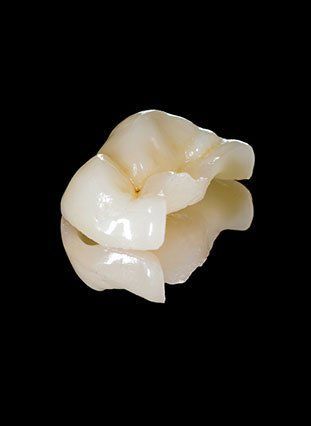 Inlays & Onlays
Inlays and onlays are often recommended to repair damaged or decayed teeth that require more than just a simple filling. This type of restoration is custom-designed to repair the damaged portion of the tooth and reinforce its structure and integrity. Dr. Saccoh uses CEREC® technology to design and create inlays and onlays in order to provide complete treatment during just one visit to our office.
Fillings
To repair cavities, Dr. Saccoh places tooth-colored fillings that can restore the structure of the tooth and prevent the spread of decay. He will color-match the composite resin material to the shade of your teeth so that the filling is indistinguishable from the rest of your smile. Dr. Saccoh commonly replaces older amalgam fillings with those made from composite resin because they do not contain any metal and are aesthetically superior.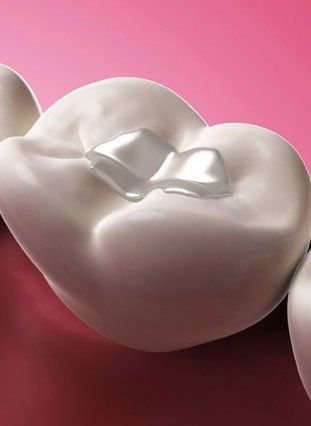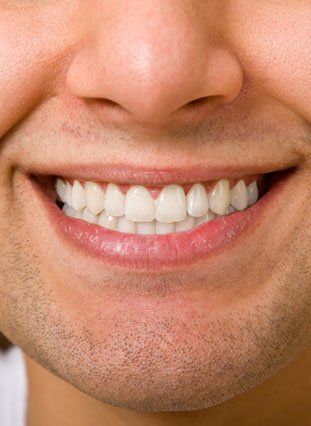 Full Mouth Reconstruction
Some patients have suffered from extensive damage or decay and require multiple procedures to address these issues. Full mouth reconstruction is a customized treatment plan to restore function and oral health, and can incorporate any number of procedures. Dr. Saccoh employs a 3-D cone beam scanner to visualize the internal anatomy of the jaw and determine the optimal treatment plan. Depending on your individual needs, we can incorporate dental implants, crowns and bridges, and any cosmetic treatments into your plan.
​​​​​​​
Learn More