Smile Makeover Cosmetic Dentist in Joppa, MD
A smile makeover is a name given to a series of different cosmetic dentistry procedures that are carried out with the intention of improving various aspects of your smile. Exactly which procedures and treatments will be performed will depend on the condition of your teeth and what you would like to be changed. While some patients will only need two treatments to enable them to achieve the smile that they have been hoping for, others will require several more.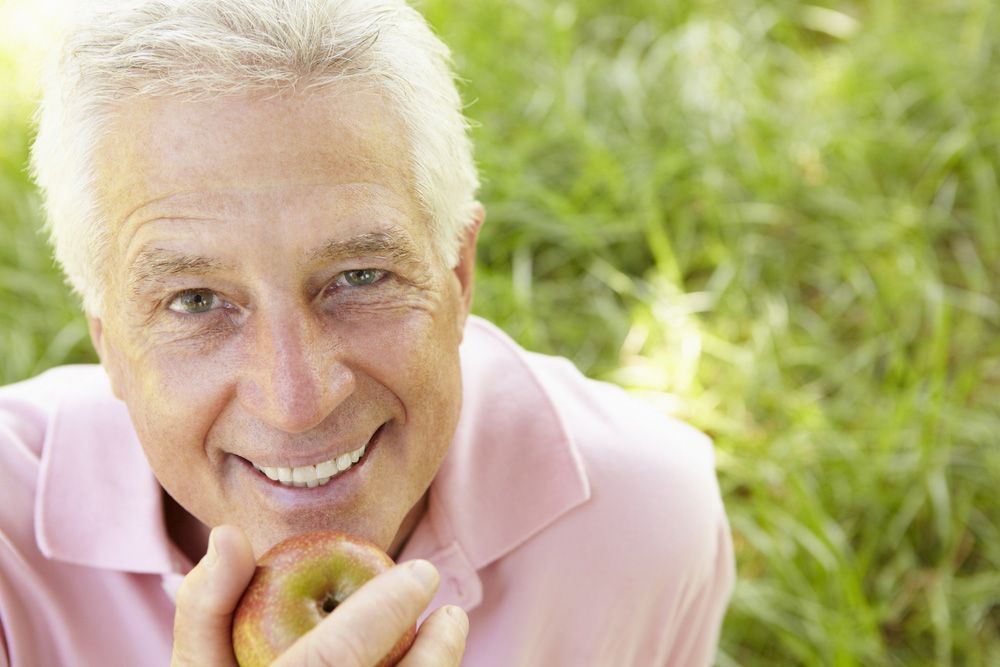 During your consultation, you will be asked which elements of your smile you would most like to change, and this will be used to help determine which treatments are most likely to prove beneficial. We are delighted to be able to offer a comprehensive range of different cosmetic dentistry procedures to help you enhance the appearance of your smile. These include the following:

Tooth Whitening
The most popular cosmetic dentistry treatment in the United States, teeth whitening can transform even the dullest or most discolored of teeth into a gleaming white smile. There is no getting around the fact that the whiter and brighter your teeth are, the more attractive someone is perceived to be. Unfortunately, over time it is very easy for teeth to become discolored or stained and this is largely due to the foods and drinks we eat, and habits such as smoking. Professional, cosmetic teeth-whitening uses high-grade bleaching agents to remove stains and lighten the color, enabling you to achieve a healthy, beautiful smile.
Porcelain Veneers
Veneers are thin, shell-like covers that can be attached to the outer enamel of your teeth with the purpose of covering imperfections such as chips and cracks. They are also recommended where a patient has been unable to achieve the desired shade of whiteness through teeth whitening since they can be glazed in the color of your choice. Veneers are custom-designed for your teeth and can be applied individually or across your entire smile.
Porcelain Crowns
Crowns are a common restorative dentistry solution and are used to cover teeth that are badly decayed, damaged or have been subjected to root canal therapy. They also act as the visible element of dental implants. However, porcelain crowns can also be used to cover teeth that have cosmetic imperfections such as being eroded, discolored or undersized. Again, because they are created from high-grade porcelain, your crown can be glazed in a color that matches your existing teeth, ensuring that it blends in with your smile and looks just like a natural tooth.
Orthodontics
If you have teeth that are crooked, twisted, overlapping or gapped, or if they don't come together properly when you close your mouth, you may be recommended to try an orthodontic treatment such as a brace or Invisalign – a series of custom aligners that sit over the teeth. Both of these work by moving teeth into a cosmetically-attractive position. They also provide health benefits including a reduced risk of cavities and gum disease.
Dental Implants
If you have missing teeth and are currently using a conventional bridge or dentures, or if you have a gap in your smile that hasn't yet been addressed, you may be considering dental implants. This innovative tooth-replacement solution uses titanium posts which act as artificial roots for your prosthetic teeth, which take the form of porcelain crowns. Implants are much more secure, stable and durable than any other type of tooth-replacement restoration, as well as most closely resembling natural teeth. As such, many patients choose dental implants as a key procedure in their smile makeover.

If you would like to learn more about our smile makeover service, or if you would like to arrange an appointment to have your teeth and smile assessed to discover how cosmetic dentistry can enhance your smile, please don't hesitate to get in touch with our offices where our team is ready and waiting to assist you.