Invisalign in Joppa, MD
If you are like most of us, there are some things about your smile's appearance that can make you feel self-conscious or embarrassed in a public setting. These issues usually have some negative effects on your dental health as well. Overlapping or twisted teeth can be more difficult to clean and offer greater opportunity for harmful bacteria or disease to remain in your mouth.

Crooked teeth can place undue pressure on the neighboring teeth and create even more issues, and sometimes even tooth loss. Fortunately, at FCI Dental Care, we offer a variety of different options to help make your smile reflect who you really are! Invisalign is one of the most popular products that we use today to help give you a perfect smile.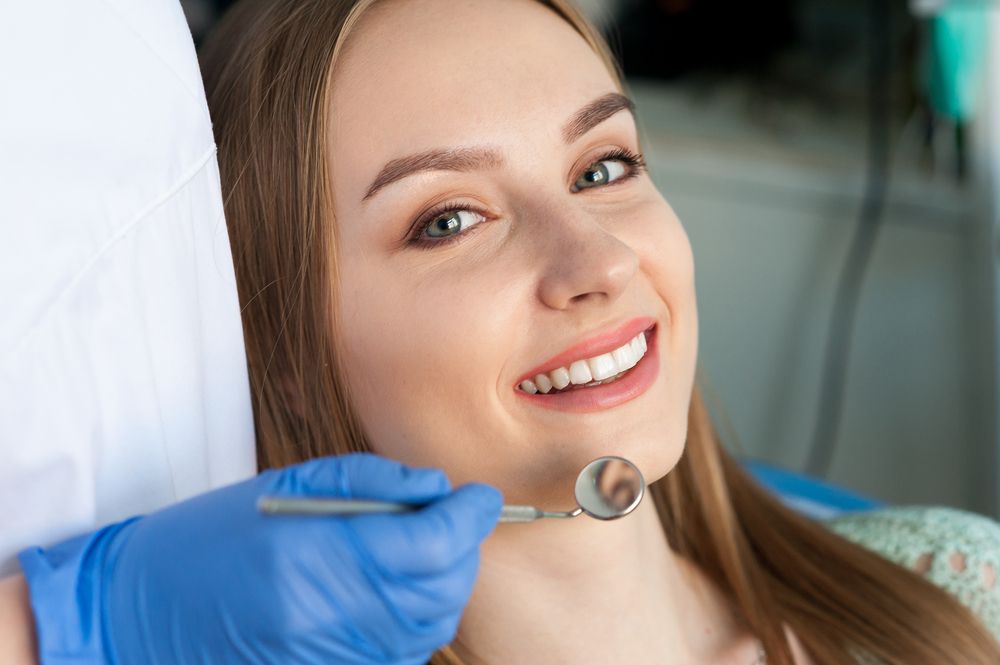 What is Invisalign?
Invisalign is a dental system that is used to help straighten your teeth. It utilizes a series of trays that are specifically designed for you. Each tray has a slightly different shape. This allows our staff to identify current issues with your teeth, and methodically correct issues until you have the perfect smile.
How Does Invisalign Work?
At your initial appointment, our staff will perform a routine exam to ensure that any major dental issues are known and addressed and make sure that Invisalign will work for you. Then we take a detailed digital "map" of your teeth. Once this has been uploaded, we carefully create a treatment plan that shifts your teeth back into the proper location, and in the proper order.


Once this map and plan have been created, we can discuss the number of aligners that will be required and can generally give you an idea of how long it will take to be complete. Your personalized aligners are then manufactured and delivered to you.


Results can vary for each patient, but for the best results, it is important to wear your aligners as directed. Your aligners should be worn almost all the time, only taking them out to brush and floss your teeth (and the aligners) and when you eat. Your aligners should be worn throughout the majority of the day, and while you sleep. Dentists recommend that you wear them for a minimum of 20 hours a day to get the best results.
Things to Avoid
There are some specific practices for patients that are important to note if you are considering Invisalign. Your aligners should never be left out of your mouth for an extended period of time. During the period of your treatment, the teeth are constantly being gently pushed into the right shape. However, if you don't wear your aligners for a long time during your treatment, there is the potential of teeth shifting in the wrong direction. This can mean that your current aligners, and your alignment plan, will need to be changed.


Don't put your aligners in your pocket. This can bend or warp the material and affect their ability to properly and comfortably straighten your teeth. You also should avoid leaving them in the sun or hot environments, as this can cause them to melt or change the shape of the aligner.


Do not use mouthwash or toothpaste on your aligners. Invisalign is designed to be as invisible as possible. The use of improper cleaners on the aligners could cause them to stain or scratch, which will make them more apparent.


Overview
Invisalign is quickly replacing braces as one of the best options to straighten your teeth. Our patients love the ability to wear them without people noticing. This is in direct contrast to braces. In addition, the ability to take them out when you need to helps to maintain your current diet. Contact FCI Dental Care today to schedule your appointment and see how Invisalign can change your life.